06 mai 2007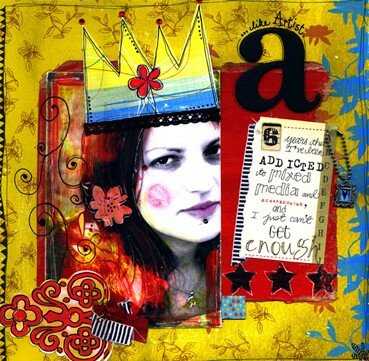 Your last challenge today on NSD is to make a 12x12 layout about YOU !
Define what it is to be an ARTIST !
Feel free to use any colors, any supplies !
Just be YOU !
Enjoy!
And thank you for participating and playing here with us on NSD ! Hope you enjoyed the DT's work,galleries and challenges/games!!!!
See you soon with more news from Rouge de Garance!