21 novembre 2007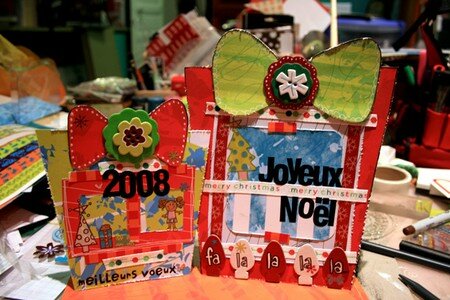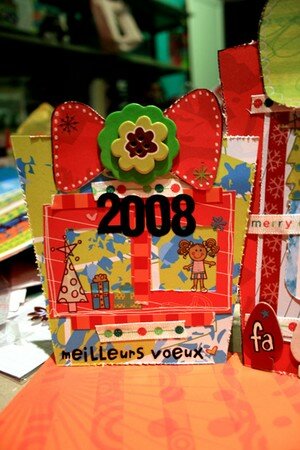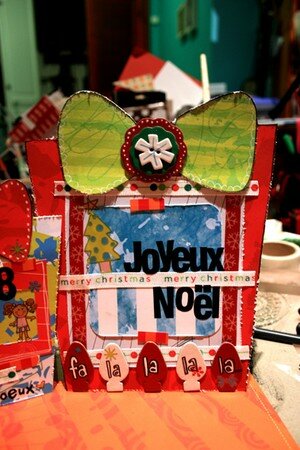 Hi everyone!
Rouge de Grance has been so very busy these past months that it's been hard to keep up with everything,esp. this blog!
But we're going to try to make this blog busy!
Next month, our guest designer is someone I truely admire for her talent and way of thinking, she is one inspiring girl , I tell you ! :)
As you might know, it's Christmas in a month!
Have you made your cards yet?
I've started...but I've got lots more to make!
Here are my BIG Christmas cards!
I used the Picotti-Picotta and Urbaine lines from RDG, embellishments, ribbons and chipboard shapes from American Crafts, some rub-ons from Love,Elsie, and voilà!
Some BIG cards that are surely gonna be a big hit among my family and friends!
why don' you show us your Christmas cards and projects using Rouge de Garance?!
Post a link and show us what you have been up to lately! :)
Take care!
c