09 janvier 2008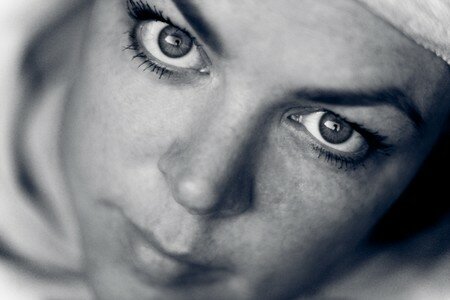 We are honored to have Corinne Delis as our first Guest Designer in 2008!!!!
This woman is pure energy and it shines through her art! You're gonna fall in love with her layouts!
here's her interview!
RDG: Hello dear!
Thank you for being our January 2008 Guest Designer !!! We are honored to have you here!
Please tell us more about yourself ! (bio, resume...)
Corinne :
I am Corinne Delis, 32 years young, married to Raymond and mother of two boys named Anthony(8) and Jadenn(4). I live in

Alkmaar

, The Netherlands. I started scrapbooking in May 2004 after a friend showed me some scrapbook papers. I have a background in designing and I was always fond of papers, so these scrapbookpapers where what made me really curious. I started Scrapbooking and my life has changed 180 degrees since then. It was the passion that I was always looking for in my life. I started with teaching scrapbooking at my home and at community centres and ended up quitting my job and starting my own business. I now design for different Scrapbookmagazines and manufacturers and I have designed my own papers for cherryArte, a dream come true!
RDG : How long have you been scrapping and what do you find so addicting?
Corinne : In May this year it will be 4 years, but it feels like 10 years! I love to try out new things over and over again and the addicting thing is about scrapbooking that it is never boring. I am always filled with idea's and new things I would want to try.
RDG : What do you like about the Rouge de Garance products?
Corinne :The color and the design! The papers are so easy to use in general.
RDG : What are your TOP 5 fave products you couldn't live without?
Corinne : Thickers, Bazzill Kraft paper, paint, a black pen and gaffer tape.
Corinne : Do you have any Scrapbook artists that you really like?
Corinne : Céline Navarro is my number one favorite person in the scrapbooking field(the honest truth!), I just LOVE that woman. Luciane Folch is so creative just like Adrienne Looman, both are wicked with pens! Tom Holtz is so inspiring with his techniques. Ali Edwards who is such a nice and true person which shines true in her every day scrapbooking. Oh I can go on and on, lol.
RDG : So what have you been up to lately? any great scrapbook projects?
Corinne : I am busy with the organisation for my first Scrapbooking weekend in March 2008 called Scrap-a-Licious scrapbooking weekend. Hopefully the first of many to come! And I will be doing another online workshop but can't share much about that one yet.
thank you so much for being our Guest Designer! We just LOOOOOVE everything you create !!!

And for your own inspiration, here are our wonderful layouts! Enjoy!