08 août 2006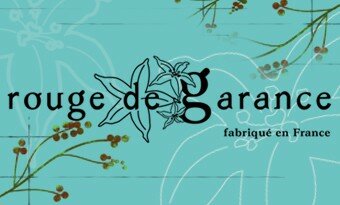 Rouge de Garance is in the blog world now !
For those of you who are wondering who the hell is Rouge de Garance, here's a little introduction :
Rouge de Garance is a french scrapbook company whose owners are Carole Gachowski and Laurent Gachowski, both professional and incredibly talented designers! ;) They have soooooooo many wonderful ideas and projects concerning new products in stores for us ! Be on the LOOK OUT!
The Design Team gathers 7 talented, funny, sweet and creative ladies : Martine (who is also Carole's mom and our dear DT boss !), Karine Cazenave-Tapie, Prisca Jokovich, Emma Rehri, Nathalie Chauchadis, Natacha Mari and me :)

For now, the RdG papers are distributed all accross Europe and we are actually looking for distributors in the United States.
This BLOG will allow you to discover all the new RdG products, participate in challenges, games, and win lots of RdG products!
If you wanna show us what you have created with the RdG products, feel free to email me celine.n@rougedegarance.com and I'll be more than happy to create a unique gallery showcasing your artwork !
Bienvenue on the RdG blog ! :)